Kevin's Auto Repair & Tires
Your one-stop car shop for fast, friendly and affordable service.
Our Story
Kevin's Auto & Tire was founded by Kevin Barnum in April of 2019. Kevin has been working on cars for 22 years, and is passionate about doing things right. While discussing the possibility of opening his own shop, he was shown an incredible deal on a warehouse that was ready to move his equipment into. Kevin and his staff will go the extra mile to keep your car on the road, at a price that won't drive you to bankruptcy.
Affordable Car Care
Our goal is to provide our community with high quality mechanical and tire repair. We pride ourselves in making your car maintenance simple and affordable, and we guarantee your satisfaction in our work. We use the latest tools and technologies, as well as our time-tested automotive knowledge to provide the best customer experience in the area. Call or stop by, and give us an opportunity to prove it to you.
Our Services
We will smash any quote in town.
Tires
Whether you need farm, commercial, economical all-terrains, or tires for your toys, we can help your vehicle get traction whether its dry, wet or muddy.
Alignments & Front-end
Is your car pulling to one side or rattling over bumps? We do struts, ball joints, and alignments with a Hunter Hawkeye Elite to get you driving straight again.
Aligments are $69.95
Electrical Services
Does your car have problems from a electrical short, or a power draw draining your battery? We can find it and fix it.
Import & Domestic
Whatever you drive, we are committed to excellent repairs in a timely manner. Give us a call to set up an appointment today.
Flushes
We offer transmission, coolant, differential, power steering and brake system flushes, as well as repair services for these important systems.
Oil Change
Keep your car running longer with this simple maintenance item at the recommended intervals.
Meet Our Team
Kevin and Dora will work with you to get you and your car back on the road as efficiently as possible.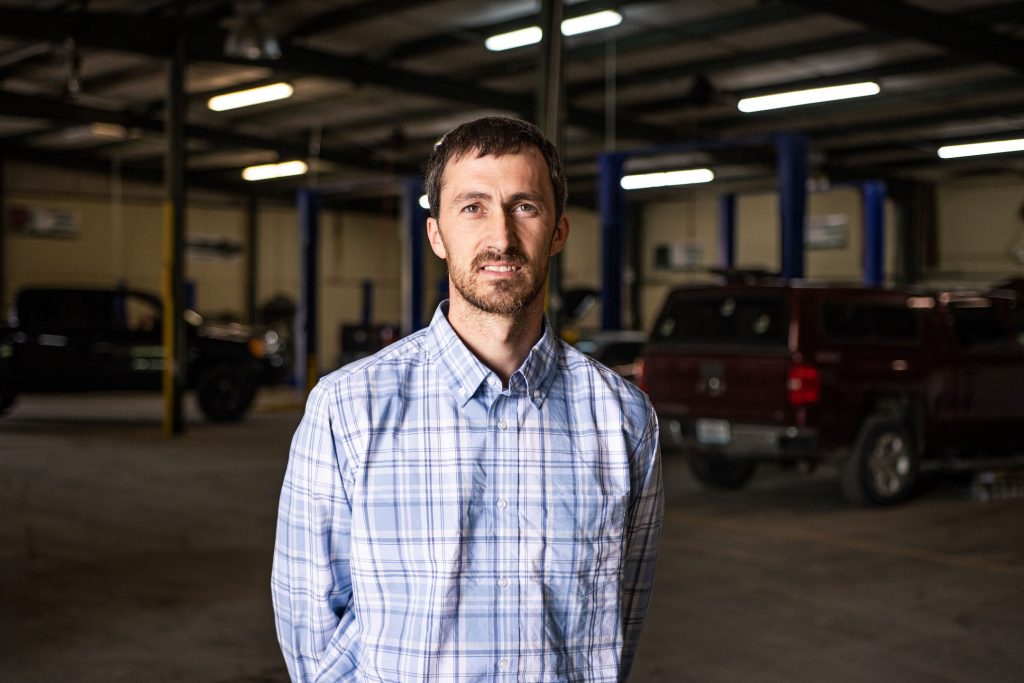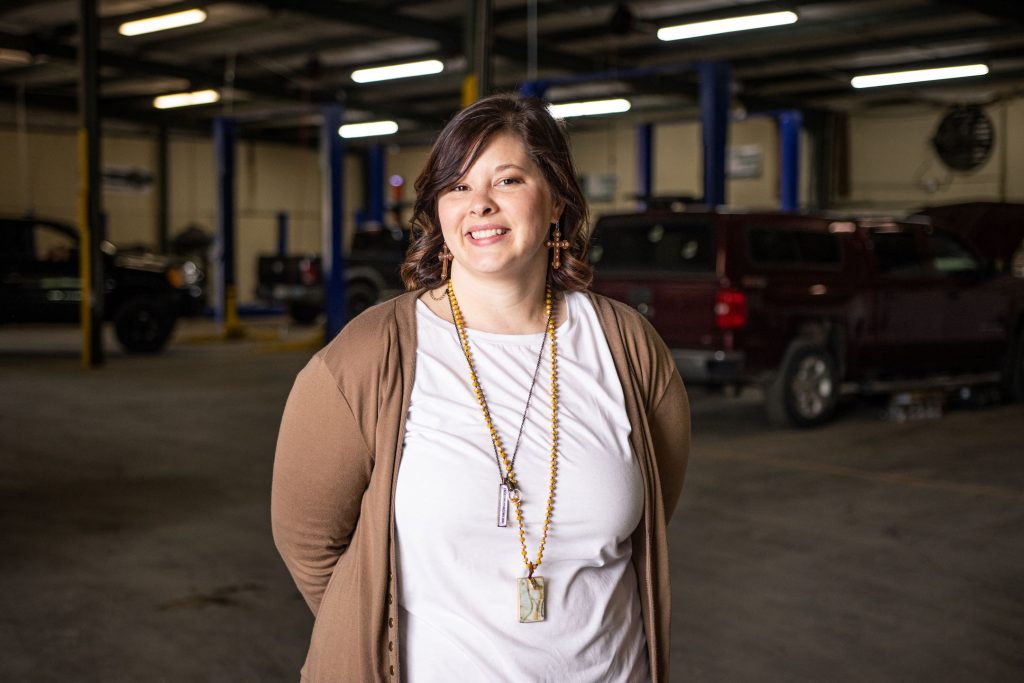 Keep that car on the road
What Our Customers
are Saying
"Kevin is reliable and fair. He is very honest with his work and will not charge an arm and a leg. I will use Kevin for all of my future needs."
– Tiffany Meirstin.
"I've been involved with auto sale/repair and classic car/hot rod builds for a long time. I have sent several people to Kevin over the years and he always did a great job for them. About a year ago I had problems getting a good precise weld on a difficult alternator bracket for one of my Vettes, so I went to Kevin and he did an awesome job on it. He is laid back and easy to get along with, but takes his work seriously."
– Paul B. Conover
"We bought a used Ford Explorer that kept overheating and no one knew why. After several trips to the dealership and different mechanics in town where they couldn't figure out it had a cracked seal gasket. Kevin found the problem and fixed it in record time and we haven't had a problem with it since."
– Laura Metzing
"I've known Kevin and Dora Barnum for many years now. In that time, I've come to know them both as honest and hard working. That translates well to their business model. They always have their customers best interest at heart. Kevin is a gifted mechanic and the only guy around I trust to work on my vehicles. On top of all that, his hourly rate is incredibly reasonable. Their commitment to quality is the best in town."
– Jon Bates
Location
2747 Bedoll Avenue
Poplar Bluff, MO 63901
Hours
Mon-Fri: 7:30am – 5pm
Sat: Closed
Sun: Closed
Holiday Hours
12/24-12/27: Closed
12/31-1/3: Closed